Keylogger descoperit in modurile din Grand Theft Auto V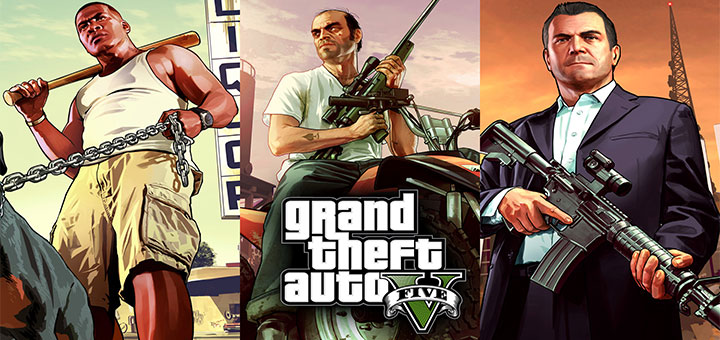 Daca va plac jocurile modate si sigur multora dintre voi va plac, trebuie sa stiti aceste moduri ascund uneori si malware. Este si cazul recent descoperit la doua dintre modurile pentru jocul GTA V, mai exact "Angry Planes" si "No Clip". Astfel unul din membrii forumului GTA, sub pseudonimul Aboutseven, a observat un ciudat compilator C# care rula in background si care primea si trimitea date pe Internet. Dupa investigatii mai amanuntite, acesta a descoperit chiar un executabil "Fade.exe" ingropat adanc in fisierele temporare din Windows care ii supraveghea activitatea, modificand totodata anumiti registri ai sistemului de operare pentru a putea porni odata cu acesta.
Desi Aboutseven a reusit sa elimine acest keylogger, a observat ca de cate ori folosea modul "Angry Planes", executabilul "Fade.exe" a reaparut in sistem. De asemenea si modul "No Clip" este suspect de acelasi malware. CKCK, un alt membru al aceluiasi forum, dupa o analiza amanuntita, a ajuns la concluzia ca "Fade.exe" se foloseste de PC-ul infectat pentru a lansa atacuri de tip DDoS (Distributed Denial of Service). In plus acesta a enumerat si modulele active care fac parte din acest malware si anume:
• Facebook spam/credential stealing module – (Modul de spam si furt de credentiale (user/parola) pentru Facebook)
• Twitch spam/credential stealing module – (Modul de spam si furt de credentiale (user/parola) pentru Twitch)
• Messenger.com spam/credential stealing module -(Modul de spam si furt de credentiale (user/parola) pentru Messenger)
• Steam spamming module – (Modul de spam pentru Steam)
• Steam module that evaluates the items in your inventory and their value based on current market value – (Modul pentru Steam care evalueaza bunurile aflate in inventar si valoarea lor de piata actuala)
• Keylogger module that logs individual button presses in an XML like format, it also includes information about context switches (switching from one app/window to another) – (Modul keylogger care inregistreaza in format XML toate tastele apasate, incluzind in acelasi timp informatii despre fereastra activa in momentul apasarii acestora)
• UDP flooding module – (Modul de flood folosind protocolul UDP)
Asadar, cine stie ca a folosit sau foloseste aceste moduri pentru GTA V, este atentionat sa ia masuri de urgenta in vederea eliminarii acestora si a malware-ului "Fade.exe". De asemenea, tinand cont ca "Fade.exe", pe langa altele este un password stealer, sunteti sfatuiti sa va schimbati de urgenta parolele de la conturi. Alte amanunte si modul cum puteti eradica acest keylogger, le gasiti aici.